Screen readers on the Raspberry Pi 3
0:03
1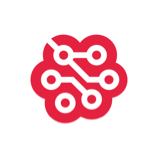 Do you know what Screen readers work on the RPi 3? (A screen reader reads out text on the screen and is what I need to enable to be able to use devices because I am blind)
Charemer
Did you read the article on raspberrypi.org here:
There are some links to a discussion group etc where you might find the info you need.
tlfong01 2339
@LegendusMaximus, Welcome and nice to meet you.
Ah, let me see. I have not heard of screen reader before. So I wikied, and googled key words "screen reader" and "Raspberry Pi".
I found the following article interesting:
"Getting the orca screen reader working with a raspberry pi – Pranav 2019feb23",
I followed the instructions and installed Orca in my Rpi4B, only taking me less than 15 minutes.
Then I ran the Orca program in my Rpi4B Buster GUI Desktop LXTerminal, without expecting anything, because I have not seen any one playing with it.
Then I happily had the following surprising experience: Orca speaks clearly, with a robot voice, the first line in the terminal word by word, using eSpeak, I think.
I guess you should have tried Orca before, so I would not go into the details. I am happy to give you more details of the Orca installation, if you would like to try it in Rpi.
goldilocks 133k
Presuming you are using Raspbian (the issue has more to do with the operating system than the brand of hardware), almost everything that's available in Debian is available in Raspbian. Searching Debian "screen reader" turns up some stuff, including the fact that GNOME (a desktop environment) includes a stock screen reader. GNOME may be a bit memory heavy for a Pi 3, so check out other stuff (such as Orca) first.
LegendusMaximus
I have not heard of Orca how do you install it?
tlfong01 2339
tlfong01 2339
Now this is the record of the Orca installation I did last evening:
Basically I only installed 4 packages, rebooted, and typed "orca" and to start working.
I am using Rpi4B buster. I guess there is 90% chance that your Rpi3B buster should work without any modifications. Please le me know if you finf any problems in installation. Good luck and cheers!
LegendusMaximus
Does JAWS or NVDA work on rpi?
tlfong01 2339
@LegendusMaximus, Ah, you can find the answer to your question in this article:
"Screenr Reader Comparisons – G Thompson, Perkins School for The Blind eLearning, 2019sep30
I found two more YouTube videos you might be interested, one on comparison of JAWS with Orca and NVDA, the other video a basic 25 minutes Orca Tutorial:
(1) Raspberry Pi Accessibility (Comparing JAWS, NVDA, and Orca) – 2017apr27
They are produced in 2015 and 2017, therefore no that up to date with Rpi3 and Rpi4.
Anyway, nive watching and cheers!
@LegendusMaximus, Now I am learning how to select the preferences, such as the "super" key. I am surprised to find that orca in Rpi4B buster works in GUI Desktop, so I can use mouse to do the preference selection.
I am saving the following screen capture for future reference: Orca setup notes:
I think you need to use Windows JAWS to do the Orca preference in buster GUI Desktop. I will now take a long break and see if you are interested to install orca in Rpi and have any problems that I can help. Happy orca screen reading and cheers:
LegendusMaximus
Is there any way to install NVDA or JAWS on Raspberry Pi?
tlfong01 2339
It would be nice if yes, but I googled but found nothing! 😦
@LegendusMaximus, After selecting <Insert> key as my Orca modifier super key, I started Orca and entered learning mode.
I made a video of my first test. You might like to hear the voice of orca in this YouTube video:
Cheers. 🙂
Where is the most up-to-date commands list for Orca?
The last message was posted 9 hours ago.
.END