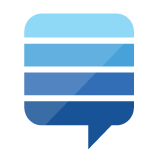 Feeds
21:34
2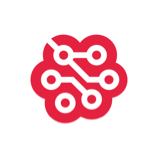 Question Stepper 28byj48 unipolar OK with uln2003 Slit the red wire so there are only two windings Measured ohms across coils. Pin 1 ic – 5v pos … (OMG, 16 connection pairs!!!) Answer I did the same thing a long while ago. I vaguely remember I performed the following opera…
Alex White
I'm using the l293d ic which is the 16 connections (controlled by 4 gpio input pins). What motor controller did you use to run your 28byj48?
tlfong01
I forgot. I need to search my jun box later.
Alex White
Ok i had a quick read through the data sheet it says example 5, second one has more torque as both windings are energised. So I changed the stepper sequence to the corresponding sequence. Where term 1a is gpio 27, 1b is gpio 22, 2a is gpio 10,2b is gpio 9.
Unfortunately it's still just vibrating suggesting that the sequence is incorrect.
tlfong01
There may be other reasons, say, if your command to fast, the motor cannot follow. I forgot how long to wait before next step.
Alex White
True, I'll try putting a fairly large time.wait(0.5) or something. See if the magnetic field collapsing before it is created is the problem.
Ok. That was the issue. I turned the time.sleep(0.001) to 0.01 with the sequence 0,1,1,0. 0,1,0,1. 1,0,0,1.1,0,1,0.
It is still not powerful enough for my application unfortunately. Could I use half step and/or apply 12v?
tlfong01
937
21:34
How nice. So problem solved. Now I am going to refreshing my memory by reading more googled references.
You see Lady Ada ranked the smallest guy to the biggest. Yours is only 3rd from the bottom. The first time I learned stepping motor, I bought a second hand one called PK245-01A for about US$2. I forgot if it is 6 wire, therefore no red line to cut. By the way, the system suggested me to open a chat room, I did, but don't know how to invite you to join in. Need to find out later.
Alex White
Yeh i know, it wouldnt let me send messages either.
tlfong01
Poor soul! Only high class guys with 20 reputation points can enter the chat room. You are 2 points short. 😦
Alex White
Hahaha! Wish it would tell me that, kept trying to send messages with no luck =p
I'm going to see if it can handle 12v input and half step. Doing that might allow more torque as I still can't turn the rubiks cube consistently… If that doesn't work I guess I try servo motors instead.
tlfong01
Or find a more powerful one. I am going to update my answer with the old powerful stepper pictures.
Alex White
There is a link to what I'm working on.
It's been epoxied recently and had new 3d printed arms put in
tlfong01
21:34
The rubiks cube project looks very impressive. Your friends should from now on respect you more than you deserve! By the way, my 28byj is already a 12V model I vaguely remember that I found the 5V model not powerful enough, so I upgraded to 12V. I am going to gym and eat again. See you tomorrow.
Alex White
Thank you very much for your help, enjoy your day!
tlfong01
Me too. Looking at my old motor pictures bought back my pleasant memories of learning new toys. By the way, I forgot to tell you that I am thinking of using the stepper motor to drive a ultrasonic senor rotating at the top of my toy car, like the laser sensor rotating at the Google driverless cars, …
Alex White
That's really cool! Would you have to store the objects it detects in code based on how long sound waves take to bounce of objects? That's actually really interesting.